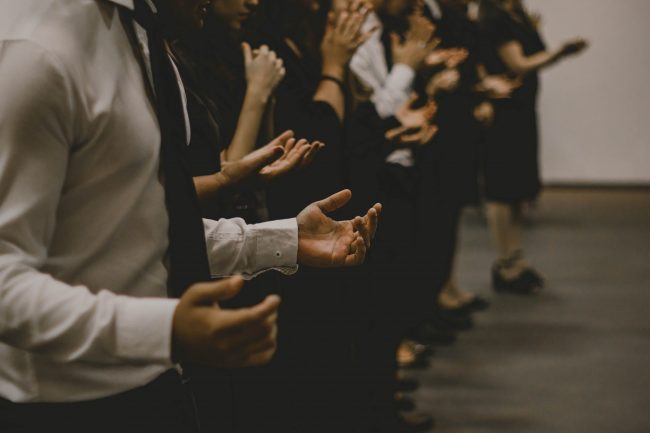 It is the heart of God for His church, the children of God, to dwell together in unity. To say it simple, the church needs to get along with one another. It is obvious that the church is failing miserably in this very important matter that is dear to the heart of God. There have been conferences, local and regional meetings all for the purpose of trying to establish unity, but the best the church has done is leave those conferences and meetings with the "Let's agree to disagree" attitude.
Back in "2022", I pastor Terry Fischer, was given a message from God about unity and how God is going to unite His church again, at least for those who truly want it. I would love to share this message with you. If you are a minister who has influence in a church or amongst fellow ministers, we invite you and your spouse to join us. We will serve you a nice ribeye steak meal and it will cost you nothing other than to open your heart to hear the message God would have me share with you. I have no secret or other agenda, but to deliver this Biblically sound message to you and then leave it to the Spirit to make it real in your heart.
This luncheon will be held at Pleasant Hills Church on Saturday, July 22nd at noon.
If you would like to attend this luncheon please click on the register button below.
*Please note that in order for us to plan for the correct amount of food each attendee must individually register. (If you will be bringing your spouse, they must register separately. Thank you.)
**If you have any questions about the luncheon, please feel free to contact Pastor Terry Fischer at 414-379-0557. Thank you!
***Please RSVP by Monday, July 17th. Thank you!
Luncheon Address:
Pleasant Hills Church
3934 W Fon du Lac Ave.
Milwaukee, WI 53216
WE WOULD BE BLESSED TO HAVE YOU JOIN US